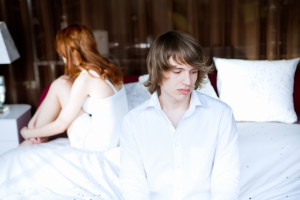 Marriage Counseling
"Husbands, love your wives, even as Christ also loved the church, giving himself up for it"
– Ephesians 5:25
Every relationship goes through stressful times, and issues arise that couples need help solving. If your Christian faith is an important part of your life, it is only natural that you might seek the help of a Christian marriage counselor. Seeking out a supportive environment can help you and your partner reconnect.
Our marriage counseling offers assistance to a married couple on the basis of Christian values and principles. The curriculum of our Christian marriage counseling program uses powerful Biblical themes together with proven practical skills. It helps married couples having troubled relationships understand each another and God better. Christian marriage counseling helps the couple obey the commandments and other principles of the scriptures, and submit themselves completely to the will of God.
Christian Marriage Counseling Goals
This center's marriage counseling focuses on three things – dealing with problems such as communication failure, handling common conflicts that can destroy a relationship, and bringing back Godly marriage principles to the relationship. Our marriage counseling will provide education that establishes the sanctity of the marital commitment and reminds the couple of the original commitment that the marriage is to be for life. Often the fear of abandonment is a barrier in secular marriage counseling and must be eliminated for the marriage to be strengthened.
Our Goals Are To Strengthen Marriages
The purpose of marital counseling at our Littleton and Denver Counseling Centers is to teach couples skills for a great marriage. The fact is that most of us didn't learn relationship skills in a direct manner from qualified sources.
Most of us simply picked up bits of information from people who had good intentions, but lacked expertise. The bottom line about any marriage that is having problems, is that needs are not being met.
Your marriage counselor will teach you how to meet each other's deepest needs, how to resolve past hurts, how to stop damaging conflicts and how to restore those original loving feelings.
The decision to attend marriage counseling should not be taken lightly. Be sure to discuss all of your options available with your partner and with the counselor that you choose. Remember, admitting that a problem or issue exists is the first and most important step in the resolution of the issue.
If you are wanting help with your relationship, our Christian counseling center provides relationship counseling for couples. There are two ways to setup an appointment with one of our counselors: 1) Fill out the Contact Form and a counselor will call you with 24-hours; 2) Call our offices at 303-933-5800.