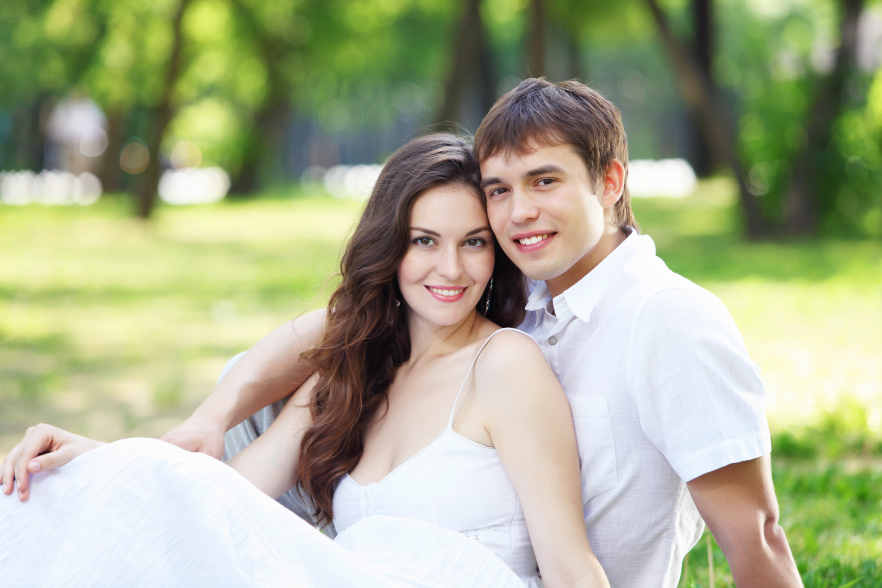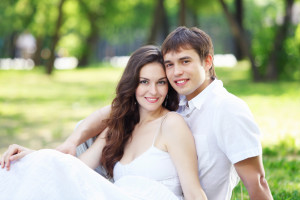 Premarital Counseling
"Love is long suffering, and is kind; love has no envy, love is not boastful, love does not behave itself inappropriately, seeks not its own, is not easily provoked, thinks no evil, rejoices not in injustice, but rejoices in the truth; love bears all things, believes everything, endures everything"
1 Corinthians 13:4-7
Have you been thinking about getting married? If so, congratulations! You are setting out on one of the most invigorating and rewarding journeys people can take. Like all journeys, this particular one will be a more comfortable and successful journey if you have a good road map and know what obstacles to watch out for on the way. It just makes sense to take the time to prepare for a long trip just as it does to prepare for marriage. This is where Christian premarital counseling can help.
Christian Premarital Counseling Prepares Couples For Challenges
It is probably no coincidence that 50% of all marriages end in divorce and that a very small percentage of people who marry complete any kind of pre-marriage education or counseling process.  A structured process of education and exploration is critical to the long-term success of a marriage—simply because it prepares partners for their many years together and eliminates many of the inevitable surprises that people encounter.
Many forms of premarital counseling will give instruction in dealing with basics, such as finances, child rearing, and even basic communication skills. However, secular premarital counseling will not provide the "glue" that will help couples deal with conflict or the damaged emotions that may follow chronic disappointment in each other, and in the marriage relationship.
Christian Premarital Counseling Program
Our premarital counseling prepares a couple seeking marriage to enter into a relationship based upon sacrificial love for one another, and to place the needs of others before the needs of self. The Christian couple is encouraged to invite Jesus Christ to be not only a personal Savior, but also the third cord spoken of in Ecclesiastes 4:12. Jesus becomes an integral partner in the marriage. In times of marital difficulty due to conflict, hurt feelings, financial struggles, or even more serious problems such as infidelity, God calls each spouse within a Christian marriage to repentance and a renewed commitment to the marriage.
Our Christian premarital therapy program is designed to help couples get their marriage off to a great start and motivate them to continue to develop a strong marriage. The program includes taking the PREPARE premarital inventory and receiving feedback during counseling sessions. The PREPARE/ENRICH is a program based on a set of five inventories that examine major relationship issues a couple may experience.
We will tailor the program to fit your needs.  The cost of your premarital program is an investment in your future as a happily married couple. Please contact us to inquire about fees as we have several options to choose from.
Premarital Counseling Program
The cost for the 6 Session Premarital Program starts at $660.00. This amount includes the PREPARE premarital inventory (completed in office or online) and six counseling sessions (50 min each). If you pay upfront, we will give one session free ($100 reduction = $560.00).
This program will enable you and your partner to:
Explore your relationship strength and growth areas
Strengthen your communication skills, including assertiveness and active listening
Resolve your conflicts using the "Ten Steps Procedure"
Explore your relationship & families-of-origin issues with the "Family and Couple Map"
Develop a workable budget and financial plan
Develop your personal, couple and family goals
God's purpose for marriage
Biblical roles of husbands and wives
If the couple desires, additional sessions may be added in order to deal more deeply with a particular interest or need.  Also, individual counseling may be incorporated in the process to deal with personal issues.
If you are wanting to begin your premarital counseling, there are two ways to setup an appointment: 1) Fill out the Contact Form and a counselor will call you with 24-hours; 2) Call our offices at 303-933-5800.