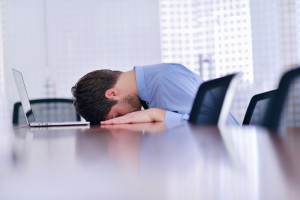 Sexual Addiction Counseling
"You have heard that it was said to those of old, 'You shall not commit adultery.' "But I say to you that whoever looks at a woman to lust for her has already committed adultery with her in his heart"
(Matthew 5:27-28).
Sex addiction is a way some people medicate their feelings and/or cope with their stresses to the degree that their sexual behavior becomes their major coping mechanism for stresses in their life. The individual often can not stop this sexual behavior for any great length of time by themselves. The sex addict spends a lot of time in the pursuit of his or her sexual behavior/fantasy or they may have a binge of sexual behaviors.
If there is some sexual sin in your life, the first step toward improvement is to understand and admit what you have done. If you have given yourself to pornography or sexual fantasies involving people other than your spouse, you have been committing adultery.
Sexual Addiction Counseling Program
We believe that the single biggest factor in combating such an addiction is to come under the authority of Jesus Christ and to surrender everything to him. You are involved in a spiritual battle. The Holy Spirit will be the most powerful in your life, when you are the most humble — when you get your own interests and desires out of the way. Then, He can produce in you the fruit He promised: love, joy, peace, patience, kindness, goodness, faithfulness, gentleness, and self control (Galatians 5:22-23).
We believe that the sex addict must "SURRENDER TO WIN." To fully recovery, the addict needs to totally surrender unconditionally.  The addict must acknowledge that he cannot win the battle against sex addiction on his own and he must seek help from the Sovereign King of the Universe. We are like a prisoner of war who who surrenders with our hands up and we do whatever our higher power tells us to do. Surrender means doing whatever it takes to get well.
Confessing Sexual Addiction Heals
Secrecy is often a Christian's biggest enemy, while confession can bring freedom and release from the bondage of darkness. Confession exposes our sins to the healing light of Christ. If no one knows of your personal sexual struggles, there is no one to be accountable to, or to help lift you up in prayer or encourage you. All the Christian counselors at Front Range Counseling Center (FRCC) will provide a safe, non-judgmental environment for you to share your deepest darkest secrets. Our counselors will pray for you and allow you to follow James 5:16 in confessing your sexual sin and being healed by God.
Sexual addiction is an intimacy disorder that affects millions of marriages.  The addiction to porn and/or sex makes true intimacy impossible. A sex addict can never know real intimacy in union with another, because he is addicted to the unreal, the fantasy. He replaces intimacy with intensity. Life becomes focused on the next sexual "high" or intense image, partner, or experience. Love is replaced by Lust.
Our individual sex addiction counseling encourages clients to take a good look at how they manage their personal relationships, speak honestly about their fears with intimacy, while in a safe, spiritually focused therapeutic relationship. Individual work offers patients an opportunity for a one on one relationship with an expert in sexual addiction recovery who will help develop an individual plan for sexual behavior change and support accountability to that plan.
Sexual Addiction Counseling Groups
As part of the recovery treatment, we strongly encourage every client that struggles with sexual addiction to attend one of our weekly men's sexual addiction counseling groups. We have groups that meet throughout the week either at night or in the afternoons. Click here to review the times and days of the groups.
We also have treatment for the spouses or partners of sex addicts. Living with or discovering a spouse's hidden sexual life can feel shameful, overwhelming, frightening and infuriating. Therapy for partners at FRCC helps partners cope with the fear, anger, concern and confusion that involvement with a potential sex addict can bring. We offer individual counseling and supportive groups to spouses and partners seeking information, direction and help.
If you are wanting help with sex addiction, our counseling center provides individual, group, couples, and family counseling for sexual addiction. We also provide counseling and group support for the wife or partner of the sex addict.
If you are ready to work our sexual addiction program, there are two ways to setup an appointment with one of our counselors: 1) Fill out the Contact Form and a counselor will call you with 24-hours; 2) Call our offices at 303-933-5800.