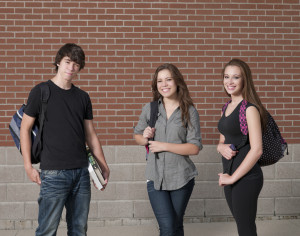 Teen Counseling
"Train a child in the way he should go, and when he is old he will not turn from it."
– Proverbs 22:6
Adolescence can be a time of opportunity and joy as well as family strain and upheaval. Some parents seem to navigate this period with minimal stress, but most do not. After all, you have invested so much love into your young person and you want them to have the world….The key to flourishing during the turbulent years of adolescence is knowing WHAT is Normal? What should I be worrying about and when do I intervene? How does my role as a parent shift and change?
Parents who understand the various stages of adolescent development find it easier to alter their expectations to a more reasonable level. It may not be enough to remember what it was like when you were a teenager.
Teen Counseling – Christ Centered
Getting inside the mindset of a teen often helps parents determine what boundaries are needed, as well as the kind of support system they must strive to provide. For example, when you know that words often have different meanings to a 14 year old than to a 40 year-old, your communication can be transformed!
You'll never regret learning to see life from your teen's perspective and then relating to him/her in a way they can understand!
Teen counseling is another tool you can use to help your teen grow up strong and confident. It's another way to see your challenges objectively and gain useful feedback. Here are just a few of the ways our counselors can make a difference for teens:
Help teens learn to express themselves appropriately to others including their parents
Teach teens to identify the opportunities and choices they DO have instead focusing on the ones they don't have
Move teens toward discovering their life's mission
Work with teens to become compassionate toward themselves and their families
Show teens how to set and keep personal boundaries
Help teens learn to manage strong emotions and take care of themselves
At the Front Range Counseling Center (FRCC), our Christian counselors can help assist with any of these issues and many more. We have several adolescent counselors that specialize in treating teenagers / adolescents. As adolescent therapy is a highly specialized field we highly recommend that when you pick a counselor for your teenager that you choose a therapist that specializes in this area of therapy.
Adolescent Counselors
Remember adult therapy and adolescent therapy are not the same thing. For this reason, the FRCC has on staff both adult specialists and adolescent counseling specialists.
If you are wanting to setup an appointment for teen counseling, there are two ways to setup an appointment with one of our counselors: 1) Fill out the Contact Form and a counselor will call you with 24-hours; 2) Call our offices at 303-933-5800.